Peru Travel Restrictions - Traveler Information 2022
(Updated 05 JANUARY, 2022)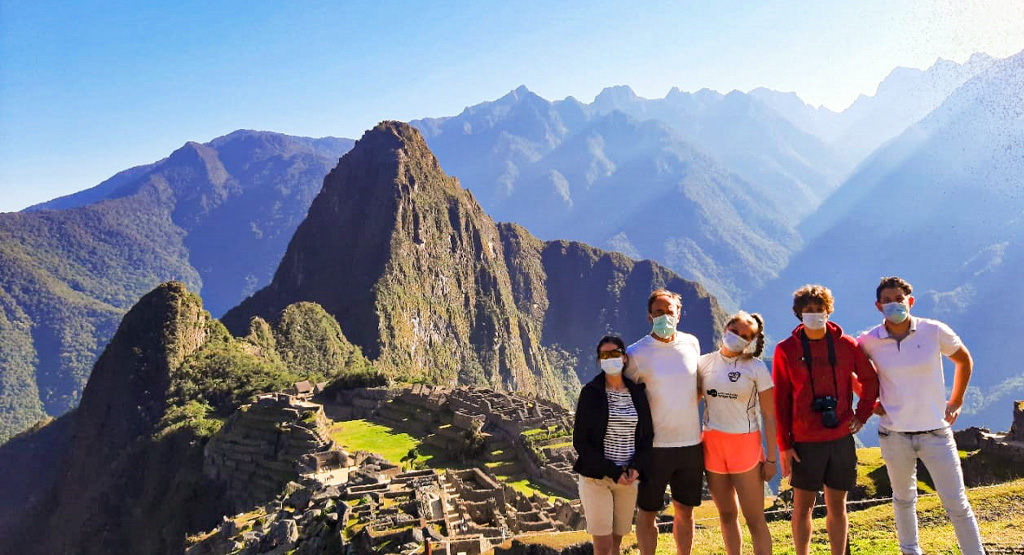 Can I travel to Peru right now?
Is Peru open for travel?
Due to the world situation, the Peruvian State has decreed a State of Emergency, which influences health and safety measures for all travelers.
Check this information to have a safe trip and stay in our country.
BEFORE YOU TRAVEL
Preparing a trip in times of COVID requires special care, so here are some recommendations for your visit to Peru. Remember that, without these first requirements, your trip may be harmed.
Consult our website ITEP Travel or the WhatsApp ITEP Travel to carry out your procedures.
Contact with us to reschedule your trek. Here
Travel light and avoid delays.
All travelers from the age of 12 will present, before boarding the plane, their vaccination card against COVID - 19 with the completed dose up to fourteen (14) days before their flight. Otherwise, they must present a negative PCR test issued up to 72 hours before shipment.
Children under the age of 12 only need to be healthy and have no apparent symptoms of COVID - 19 to address.
Non-resident foreigners who come from or made a stopover (the last 14 calendar days) from South Africa or Botswana will not be able to enter the country (the rule is in force until January 31, 2022). Exceptions issued by the Government apply.
Peruvians or resident foreigners who come from or have made a stopover in South Africa or Botswana will carry out mandatory quarantine at their home, lodging or isolation center for 14 days (counting from their arrival).
The land borders are temporarily closed and the international transportation of passengers by this route is suspended. Peruvians and foreign residents may enter Peru by land as long as they comply with the protocols imposed by the health authority. Exceptions dictated by the Government apply.
Follow the biosecurity and disinfection protocols with good disposition. If you present symptoms, the control personnel will ask you for your data and will refer you to health employees.
Natural protected areas and museums have their own biosecurity protocols for entry.
Persons over 18 years of age will not be allowed to enter the premises without their physical or virtual ID card proving that they have completed, in Peru or abroad, their vaccination schedule against COVID-19.
The use of a KN95 mask or, failing that, 1 surgical mask with 3 folds together with a cloth mask is mandatory to circulate on public roads and in closed spaces.
Within the preventive measures against COVID - 19, the Peruvian government has implemented a curfew according to the alert level of each locality, in most of these the immobilization applies from 12:00 pm to 4:00 am; Therefore, during this time slot it will not be possible to travel in vehicles or on foot.
Immobilization schedules vary according to the region, depending on the alert level. To know the alert level of the place where you are, click here (measures in force until January 31, 2022).
If you have any symptom related to COVID-19 or physical discomfort, do not go to the trek.
The "Health Electronic Sworn Statement, and commitment to carry out the traveler's isolation or quarantine", which can be found in the National Superintendence of Migrations webpage.
http://e-notificacion.migraciones.gob.pe/dj-salud/
DEPARTURE PROTOCOL
Welcome to Peru! Now that you are in our country, we suggest you to follow all the protocols and respect the sanitary measures to facilitate your transit and ensure the welfare of all.
Every passenger must carry a disposable surgical mask at all times, face shield or safety glasses.
All passengers must show their identity card. Preferably in a digital way.
You must not present symptoms of COVID-19, if so, you will not be able to travel.
You must not be in isolation period.
Comply with the requirements of the country of destination.
The body temperature will be taken at the entrance of the tourist transport. Passengers with temperature higher than 38°C will not enter.
COVID-PERU FAQS
Has the Inca Trail route opened right now?
We are so happy to announce that tourism is back in Cusco and we are happily back in the mountains hiking to Machu Picchu again. On July 15, 2021, when the government opens the Inca Trail back up to tourists, we will officially be on every route we offer. Despite the government reducing the amount of permits available for the 4, 5 and 7 day Inca Trail treks, there are spaces available for the rest of 2022. We are so excited to welcome everyone back to our wonderful country.
May I trek if I feel sick?
If you have any symptom related to Covid-19 or physical discomfort, you cannot go to the trek. Entry for passengers with body temperature higher than 38°C will not be allowed. You must contact us to reschedule your trek.
How to book my preferred Inca Trail Tour dates?
All 2022 Inca Trail Treks are open now for reservations.
Choose the best date based on your schedule. However, we encourage you to choose dates and book them if you plan to book during high season. This is because Inca Trail permits sell out quickly for the most popular dates as soon as the government releases permits. This is proving true even in 2021 with new protocols for travelers in Peru.
---
We will update this page with relevant information as often as needed with any new information that comes out from Peru's government about travel in Peru.
The Peruvian State has decreed curfews. Depending on the level of risk in the region, this may vary, find out the hours allowed for transit here.
Reservations are Open for ALL 2021 & 2022 Treks!
All treks and tours are open for reservations for 2021 and 2022. If you haven't already rebooked your trek from when the Inca Trail was closed, please contact us so we can reserve a new date. You may reschedule anytime this year or next. Contact us for help with this.